Dobra praksa smjernica je za poštivanje propisa, standarda i zahtjeva potrošača. Zato je kvaliteta naš imperativ: sustavno provjeravamo i unapređujemo poslovanje i proizvodnju, a naši se zaposlenici kontinuirano stručno usavršavaju. Usklađenim aktivnostima postižemo učinkovitost i sigurnu primjenu svakog Belupovog proizvoda.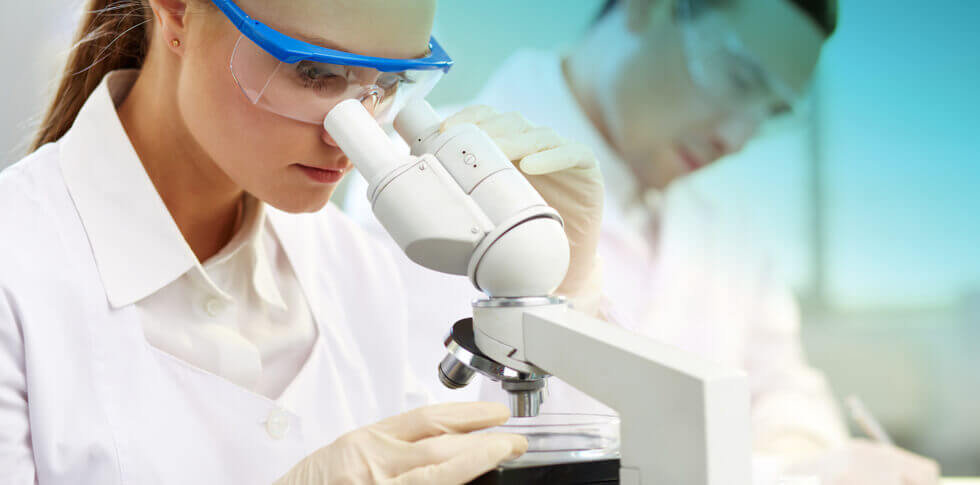 activities
quality assurance is the main task of all Belupo employees
keep our health
The quality of products and services is a priority of the company and is the result of continuous improvement of the quality of business processes involving all of our employees, all with the aim of patients' well-being and safety. Employee satisfaction is achieved by promoting personal and professional development and continuous employee training.

The company cares about the health of its employees, ensures safe working conditions, reflecting the high level of loyalty of employees and the sense of belonging to the company. Keeping health together is the fundamental determinant of our mission. Belupo is therefore actively involved in public health campaigns and education on health promotion and maintenance.
insurance
Ensuring the required quality of products and services of Belupo, is a priority of the company and all of its employees, from the time of product selection to product portfolio throughout the product life cycle. GXP Practice (Good Manufacturing Practice, Good Distribution Practice, Good Clinical Practice) It is the basis for the quality management of all our business processes, which ensures the highest quality, effectiveness and safety of Belupo's medicines. Belupo's quality is an integral part of everyday business, part of our business strategy and business policy. The quality management system is designed to enhance transparency, improve internal processes and company efficiency, ensuring compliance with national and international legal regulations, standards and guidelines and thus justifying the expectations of our customers, partners and regulatory bodies. The quality management system is regularly monitored through internal controls as well as through inspections of external certified inspectors of regulatory bodies and business partners. Quality management activities in all our business processes are the main tasks of the Management Board and all employees of the company. Within the framework of the principle of sustainable development, without compromising the quality of products, Belupo strives to meet the needs of the generations to come, with the satisfaction of its own interests, to protect human and natural resources. We care about ourselves and others.
quality control
Kontrola kvalitete je kao sastavni dio Belupa nezavisna u svom radu. Obuhvaća kontrolu kvalitete svih ulaznih sirovina i ambalaže, praćenje uvjeta u proizvodnji i kompletnu analizu svih gotovih proizvoda. Kontrola kvalitete ima ključnu ulogu u donošenju odluka koje se odnose na kvalitetu proizvoda. Analize provodi kvalificirano i educirano osoblje u suvremeno opremljenim laboratorijima, uređenim i organiziranim prema zahtjevima DPP-a (dobre proizvođačke prakse). Visokosofisticirana, moderna oprema, selektivne tehnike rada te stručno osoblje rezultiraju preciznim i ispravnim rezultatima analiza. Sustavom praćenja i nadzorom higijene radnih prostora, opreme i ljudi, kao i higijenskim mjerama sprječava se mogućnost mikrobiološke kontaminacije proizvoda u svim fazama proizvodnje. Svaka serija gotovog proizvoda kontrolira se prema propisanim zahtjevima odobrenim od ovlaštenih regulatornih tijela, a popraćena je certifikatom kojim se jamči da je proizvedena, opremljena i analizirana u skladu sa DPP zahtjevima te postupcima navedenim u registracijskoj dokumentaciji za pojedini lijek.
---
research and development
02
Good Practice refers to compliance with regulations, standards and customer demands. This is why quality is imperative to us – we systematically examine and improve our business and production and our employees are continuously trained. Our compliant activities ensure that each Belupo product is effective and safe to use.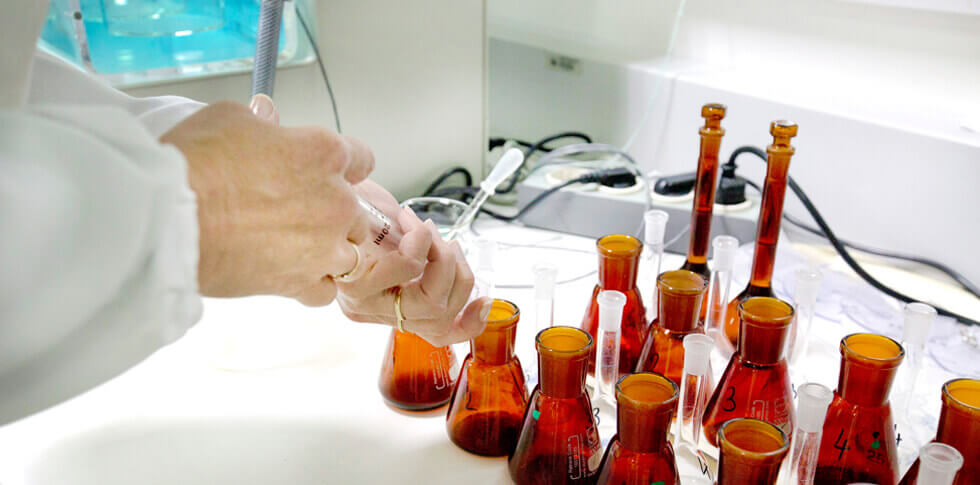 export
From its own programs, products are produced and packaged with the license of world-renowned manufacturers.
quality control
In the new working environment of Belupo in Koprivnica there are development spaces built according to the requirements of DLP (Good Laboratory Practice) and include areas for development activities of packaging materials, analytics and stability testing and development of DPP-derived technology (good manufacturing practice). Given that Belupo is a generic drug factory, it is necessary to have well-equipped premises and highly educated employees who are continually involved in various types of education and can produce the appropriate medicinal product within the optimal time frame.

From its own programs, products are produced and packaged with the license of world-renowned manufacturers.
Formulacija novog lijeka počinje u formulacijskim laboratorijima gdje se priređuju uzorci koji prolaze sva potrebna testiranja, najprije u formulacijskim, a nakon toga u analitičkim laboratorijima. Osim laboratorijskih prostora imamo i pilot-pogon za krute i polukrute farmaceutske oblike koji ima kapacitet 10% od industrijskog mjerila nove tvornice krutih lijekova u Koprivnici.

U pilot-pogonu se optimizira proces i potvrđuje receptura proizvoda koji se zatim opremaju u primarnu ambalažu te podvrgavaju analitičkom testiranju i testovima stabilnosti. Da bi naši proizvodi našli siguran put do potrošača, Belupo je utemeljio visokostručan Razvojni tim koji primjenjuje najmodernije metode koje se koriste i u svijetu. Velik dio poslova realizira se u kući, a u rješavanju složenijih problema koriste se usluge uglednih domaćih i stranih institucija.
---
sustainable development
03
Podravka Group's sustainable development includes its full range of operations and all relationships it builds in the process, while ensuring a balance of economic, environmental and social business objectives. Podravka Group's Sustainable Development Report aims to inform and reach an understanding with the relevant stakeholders with respect to the company's economic, environmental and social impacts in different sustainability contexts.
download report 2016
download report 2017
download report 2018
In existing production, product and technology development and building factories we care about raw material consumption and energy sources, limited discharge into water and air, waste sorting and management -we mostly return it to production as a raw material: by preserving natural resources we take care about sustainable development.
waste management
The environment is most often polluted by waste, so proper disposal of waste is still systematically carried out. Waste is recorded according to work units, recyclable waste is separated and stored properly for thermal treatment. Preparations for the oversight of the drug manufacturing authorities as well as the testing of new production machines have increased the amount of technological waste at the site.

By adhering to the efficient waste management principle, we dispose of, recycle or thermally treat all waste we generate in a safe and environmentally friendly manner.

In these activities, consumption of raw materials and energy sources, collection, selection and disposal of waste and control of air and water emissions, Belupo limits adverse impacts on the environment.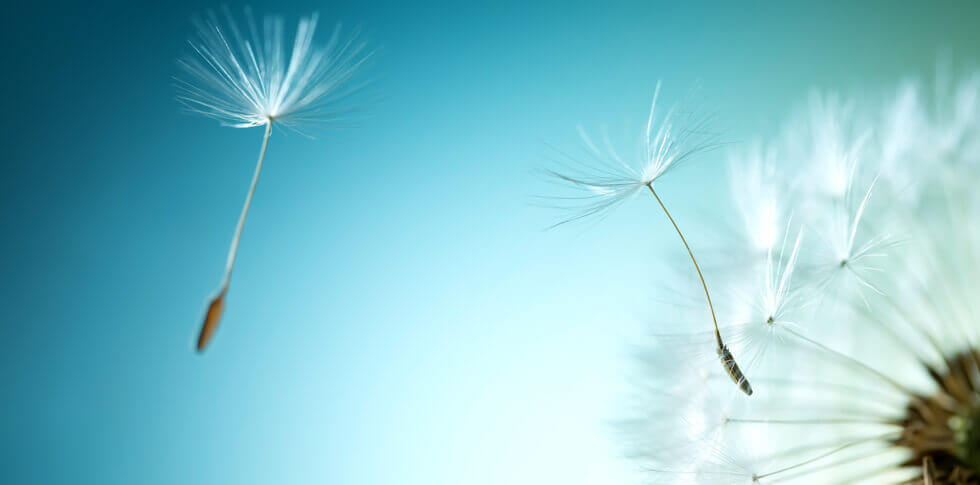 recycling
By adhering to the efficient waste management principle, we dispose of, recycle or thermally treat all waste we generate in a safe and environmentally friendly manner.
waste treatment
Načelom učinkovitog gospodarenja otpadom, sav otpad koji nastaje, na siguran i ekološki prihvatljiv način se zbrinjava, reciklira ili termički obrađuje. Na Belupu je u 2019. godine evidentirano 35 vrste otpada u ukupnoj količini od oko 436 tona.
how to treat waste to the total amount
|

2019.
58,5
%
recycling
36,8
%
thermal treatment
4,7
%
dump
With the aim of improving the quality of life of the society in which it operates, Belupo sponsors and donates year round to the activities of numerous health, educational and cultural institutions as well as various sports clubs and individuals.
foundations
As a pharmaceutical company investing in improving people's health, most of Belupo's donations are directed to healthcare facilities. In 2016 donations to healthcare amounted to almost 1,538,948.15 kn. Social responsibility is also confirmed by active participation in sports as a sponsor of NK Slaven-Belupo football club of Koprivnica. Traditionally, Belupo, as a socially responsible company, ends every year with a series of humanitarian actions. Thus hospital departments of many Croatian hospitals receive the necessary medical equipment. These are valuable donations that Belupo, as a strategic partner of the Croatian health system, helps those who need our help most - the sick and helpless. This is how Belupo sent assistance to the most needed medicines to the inhabitants of the most vulnerable areas flooded by uninhabited floods, through the Croatian Red Cross.
donations to health
|

2016.
1.538.948,15
kn