The pharmaceutical industry is the fifth largest industry in the European Union, accounting for 3.5 percent of the total value generated in the EU...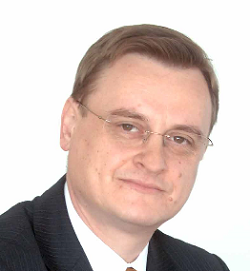 Hrvoje Kolarić M.Pharm, MBA, Belupo's Chairman of the Management Board and Podravka's Management Board Member
The pharmaceutical industry is the fifth largest industry in the European Union, accounting for 3.5 percent of the total value generated in the EU. It employs 800,000 people, which is 1.8 percent of all employees in the EU. The total annual value of products sold by the European pharmaceutical industry is EUR 220 billion, with as much as 75 percent generic drugs sold on the EU market being manufactured on that same market. In addition, the pharmaceutical industry is one with the highest share of R & D investments in net revenue (15.90 percent). It is because of such figures, its significance for the economy and its enormous potential that the pharmaceutical industry was pronounced one of the strategic industries in the European Union back in 2012.
According to a 2015 study, the multiplication effects of the pharmaceutical industry in Croatia show that its direct annual value added (contribution toward the local GDP) is HRK 1.9 billion, the demand resulting from such manufacturing generates an additional HRK 1.7 billion, and the total turnover of HRK 4.7 billion generates a further HRK 2.8 billion. The same multiplier may be negative, because the impact of local manufacturers' drug price reductions results in negative overall economic, fiscal and induced effects. This includes but is not limited to a decrease in aggregate revenue by HRK 760 million, decrease in exports by HRK 303 million, decrease in investments by HRK 71 million, and a drop in GDP by HRK 360 million.
The overall drug market in Croatia is worth HRK 6.6 billion. While being a strategic industry, the share in it held by the pharmaceutical industry is below 27 percent. Nevertheless, local drug manufacturers have for years participated in drug price reductions exceeding their market share. Such drug pricing policy has caused local manufacturers to lose HRK 300 million in revenue in one year alone. Resulting from drug price reductions in Croatia, such decrease in revenue recorded by local pharmaceutical companies still did not lead to a decrease in total drug expenditure. Moreover, publicly available information shows an increase in revenue in other pharmaceutical companies operating on the Croatian market at almost exactly the same rates, while information provided by the Croatian Health Insurance Fund shows an increase in total drug expenditure.
Extended life expectancy and a higher share of the elderly population in most European countries will generate increasing healthcare expenditures in the upcoming years. The situation in Croatia is additionally aggravated by a long-lasting recession, less disposable income and, as of recently, negative demographic trends. Pressures on the healthcare budget will rise and the healthcare administration has yet to find an appropriate answer to the question of how to reconcile the credit and the debit sides. The answer is almost unambiguous – a sustainable healthcare system may only be achieved through systematic structural reforms, which must be supported by changes in numerous social paradigms. This certainly includes improving business efficiency. As it happens, the competitiveness of the Croatian economy remains low and the steps we are taking to facilitate business operations are slower than those taken in other countries on the global market level. The overall picture cannot even be changed by the increasingly numerous successful businesses in Croatia because big systems continue to fail in their efforts to improve their efficiency. The situation in our public administration and judiciary and delaying of inevitable reforms only add to this.
The social paradigm begins to change when we all understand that the stability and sustainability of a country's economic system derives from local manufacturing, the survival of which should not be contingent primarily upon domestic consumption. Therefore, preservation of local manufacturing is a priority, the move of all moves. To be able to do this, we must guarantee businesses legal stability and stable and foreseeable laws and taxes, but also align the curriculum of education with the labor market. In other words, we should pursue an industrial policy that stimulates growth of local manufacturing and specific, technically demanding strategic industries such as the pharmaceutical industry.
As it approaches its end, this year will be remembered as a very dynamic one because of numerous events in the social, political and economic domains. There was much talk about trends turning toward the positive side in many areas. Primarily with respect to the economy because it underlies all other areas of life. This year, economic activities helped achieve a slight increase in GDP, mostly thanks to rising figures in personal consumption and investments. Next year, personal consumption, growing employments rates and rising investments, which are not in full swing yet, will continue to be the main driver behind such positive trends. On the other hand, we are facing increasingly difficult demographic challenges.
To us in Belupo, this year will be remembered as a very successful one. The first year in operation for our two new factories in Koprivnica worth HRK 534 million resulted in a 150 percent increase in manufacturing capacities. Being the largest manufacturing investment in Croatia in 2017, the new factories are expected to make ten million commercial packages, in addition to all product validation batches to be made for commercialization in 2019. State-of-the-art manufacturing equipment, latest technological concepts and our longstanding pharmaceutical know-how provide a solid foundation for successful business in the times to come. This confirms that investing never stops in the pharmaceutical industry, a highly demanding technological industry. This pertains to Belupo as well – in the past 18 years, we invested more than a billion kunas in the construction and equipping of our new manufacturing facilities.
We expect our export figures to continue growing, although we are already marketing more than fifty percent of Belupo products in around twenty foreign markets. In addition, we will use our best efforts to remain competitive among increasingly fierce rivalry. As we have done to date with respect to attaining our business target set, we will mostly rely on our own resources. As regards government measures on the macroeconomic level, we expect a positive business environment will continue to be created and that the country's business and investment overall rating will rise, which should result in more favorable sources of financing for all Croatian businesses.
As always, we will continue to employ on an ongoing basis, thus directly helping develop the community in which we live and work, as well as our entire nation. This is why we are looking at the upcoming year with optimism.